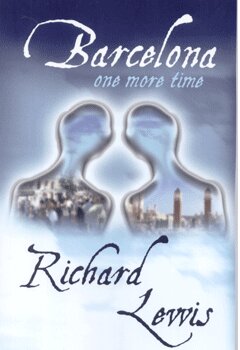 BARCELONA ONE MORE TIME
– the story of an English language teacher and his Belgian partner plunged into the unchartered territory of 1970s, post-Franco Barcelona. The characters they meet and the experiences they encounter in the language school business are told with the very feel and colour of a place and time.
"I particularly enjoyed the light thrown on the Franco era and the imprint that it made on people."
Alain de Botton, writer, philosopher & historian
"Read it and you'll meet some great characters and learn about an era and a generation that paved the way for the Spanish gold rush of the 80s. Definitely one for the shelf: to be taken down and read again often."
Danny Collins, Round Town News
Available to order from Waterstones and online from Amazon.co.uk and all major internet providers at £7.99; direct from the author; on loan from libraries in Kent (UK).
Published by New Generation Publishing. £7.99 ISBN: 978-07552-0442-7
Amazon Kindle at £3.82